Standard plugs can be used with both grounded and ungrounded electrical systems, but there are some important considerations to keep in mind.
1. Grounded Systems:In a grounded electrical system, the presence of a grounding conductor provides an additional level of safety. The grounding conductor is typically a bare copper wire or a green-insulated wire that connects the electrical system to the Earth's ground. It helps protect against electrical faults and reduces the risk of electric shock.Standard plugs designed for grounded systems have three prongs. The larger prong (typically neutral) and the smaller prong (typically hot) are responsible for carrying the current, while the third prong, usually round or U-shaped, is the grounding prong. The grounding prong connects to the grounding path in the electrical system, which can include grounding wires, grounding bars, or grounding electrodes.When using a grounded plug, it is essential to have a corresponding three-slot electrical outlet that can accommodate the grounding prong. The grounding prong should never be modified or removed to fit into an ungrounded outlet, as this would compromise the safety features of the electrical system.
2. Ungrounded Systems:In an ungrounded electrical system, there is no dedicated grounding conductor present. The wiring typically consists of only hot and neutral wires. Older buildings or some appliances may still utilize ungrounded systems.Standard plugs can be used with ungrounded systems by utilizing two-prong plugs. These plugs lack the grounding prong found in grounded plugs. They have two flat prongs—one for the hot wire and one for the neutral wire. However, it's important to note that ungrounded systems have a higher risk of electrical shock in the event of a fault or equipment malfunction.If you have an ungrounded electrical system, it is recommended to consider upgrading to a grounded system to enhance safety. Consult with a
Standard Wires And Plugs Supply
who can assess your electrical system and advise you on the best course of action. Upgrading to grounded outlets and installing proper grounding connections can help mitigate potential electrical hazards.
Remember to always prioritize safety when working with electrical systems and consult local electrical codes and regulations to ensure compliance and proper installation practices.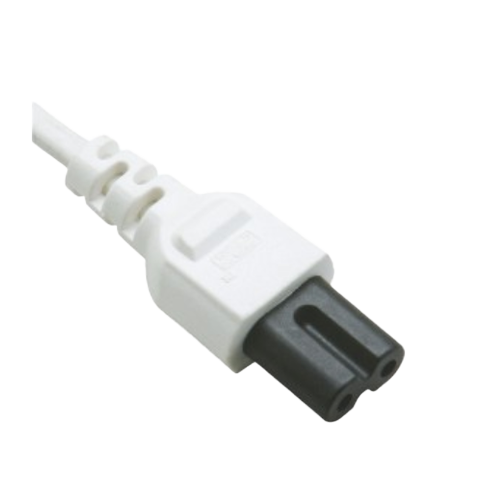 Jiying product name:JT-ST2
International standard model name:C7 CONNECTOR
Rated value:2.5A 250V
Wiring length:/
Type:IEC series
Material:/
Package:/