US standard power cords can often be used internationally with the appropriate adapters or converters. However, there are some important factors to consider:
1.Voltage and Frequency Differences:
Voltage Difference: The US electrical system operates at 120 volts, whereas many other countries use a higher voltage, typically 220-240 volts. Plugging a US device directly into a higher-voltage outlet can result in permanent damage to the device's internal components.
Frequency Difference: The US uses a 60 Hz frequency, while numerous countries use 50 Hz. Some devices, especially those with timing mechanisms or motors, may not function correctly or may run at a different speed when used with the wrong frequency.
2.Plug Adapter:
Plug Configuration: Different countries use various plug configurations, and a US power plug will not fit directly into many international sockets. A plug adapter allows you to physically connect the US power cord to the outlet by adapting the plug shape to the local socket configuration.
Universal Adapters: Some universal plug adapters come with interchangeable heads, providing compatibility with various socket types worldwide. However, ensure that the adapter supports the specific country's socket you're visiting.
3.Voltage Converter/Transformer:
Voltage Conversion: A voltage converter or transformer is necessary when your device or appliance is not compatible with the voltage in the country you're visiting. The converter steps down or steps up the voltage to match the requirements of your device.
Wattage Capacity: When selecting a voltage converter, ensure that its wattage capacity is sufficient to handle the power requirements of your device. Exceeding the converter's capacity may lead to overheating and pose a fire hazard.
4.Compatibility and Safety:
Dual-Voltage Devices: Some devices are designed to work with dual-voltage inputs (e.g., 110-240 volts). These devices can automatically adjust to different voltage standards, and all you need is a plug adapter to use them internationally.
Non-Compatible Devices: Certain devices, especially those with complex electronics or specific power requirements, may not function properly or may be damaged even with the use of converters. Examples include certain medical equipment, computers, and high-power appliances like air conditioners.
5.Check Local Regulations:
Safety Standards: Different countries may have specific safety standards and regulations for electrical devices and appliances. It's essential to ensure that your devices comply with these standards to prevent potential hazards.
Certification Labels: Some countries require specific certification labels on electrical products to signify compliance with local safety standards. Check for appropriate markings on your devices to ensure compliance.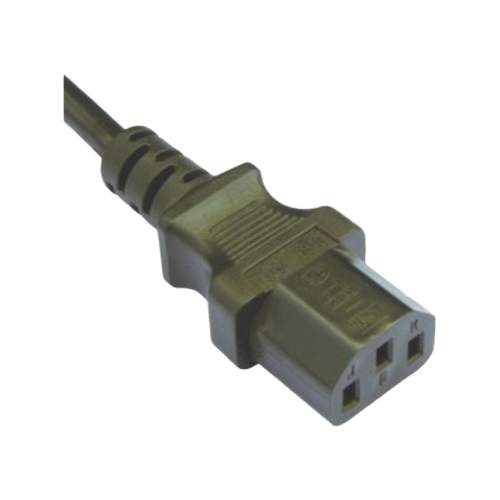 Jiying product name: JT-ST3
International standard model name: C13 
Rated value: 10A 250V
Type: IEC series